FREE SHIPPING ON ALL ORDERS $50+
ENVISION / PLAN / DO / REFLECT
Each week is a mini chapter of your life filled with up and downs.
Taking time to reflect on the week and plan for the next is an important part of setting structure for your journey. Learn about your self, your mistakes, your joys and everything in between.
Our weekly pages allow you to...
Write the story of your life, and its ups and downs
Reflect on critical moments and learning experiences

Understand what makes you happiest

Track your progress

Plan schedule for next week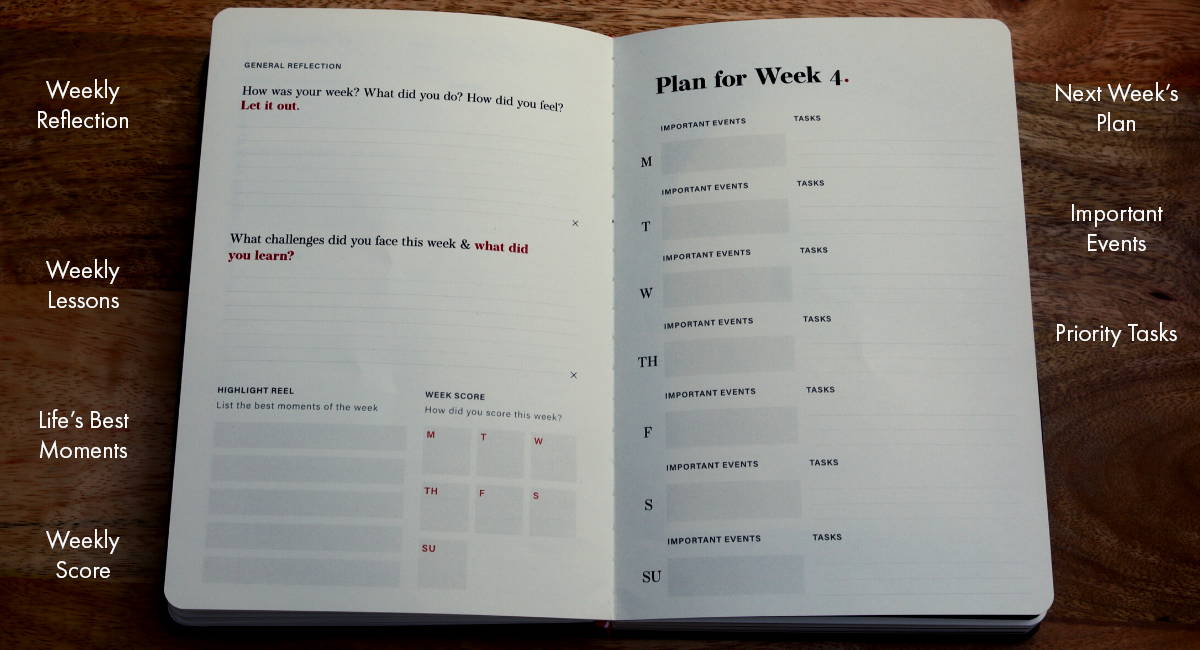 General Reflection
Start with writing about your week, what you did, how you felt, and anything in between.
Let your mind unravel as you write.
What you Learned
Now, ask yourself what you learned about life this week. If your life's experience has a theme, what was the theme of this chapter?
Highlight Reel
Next, ask yourself what your favorite memories and moments were from this week. From this you can learn exactly how to create joy in your life.
Weekly Rating
It can be hard to figure out how you're doing in life, and that definition should be up to you.
Learn about what made your best days and give yourself a nudge in the right direction.
Next week
Plan your upcoming week and set a plan for the journey ahead.
You can also transfer the
Important Events
or
Tasks
to your daily pages as your week progresses.