FREE SHIPPING ON ALL ORDERS $50+
ENVISION / PLAN / DO / REFLECT
Every morning you have to ability to create a brand new life with your new day.
While on Your journey, some of the greatest answers will come from asking your self the correct questions.
That's why every morning starts with a plan, so you can know how to take the best foot forward.
Take on adventure, one step at a time.
Our daily pages allow you to...
Asses your priorities for the day

Set your intention and mindset

Plan your daily schedule

Reflect on your day, your life, and who you are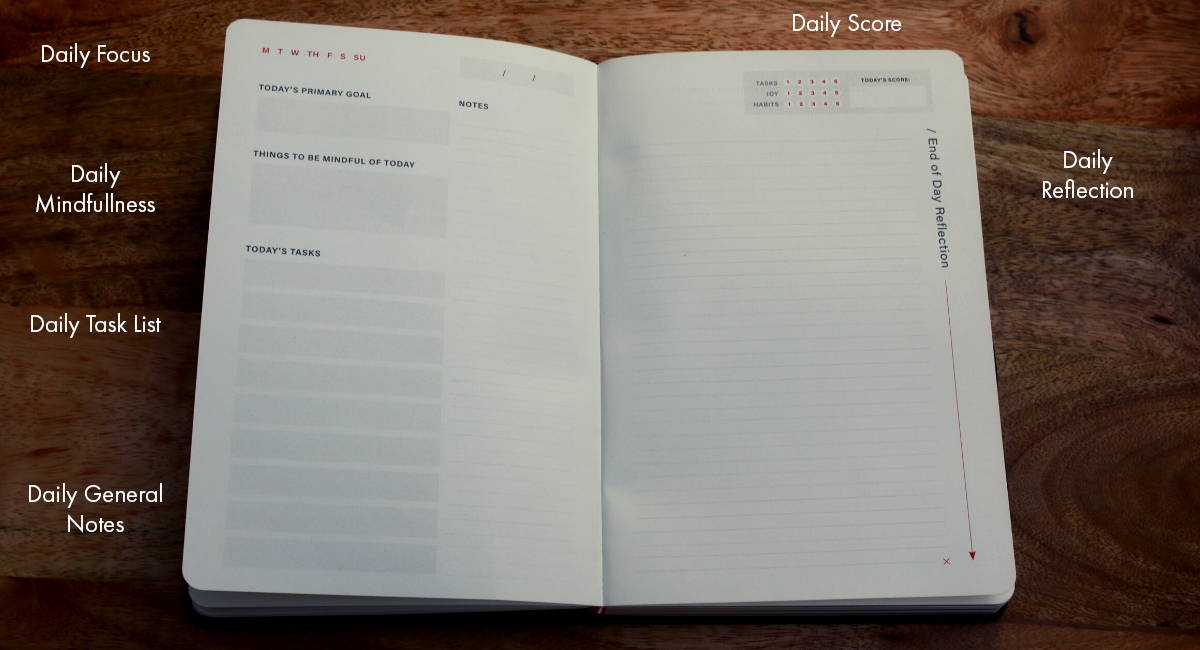 Today's Primary Goal
First, start off by asking yourself.
"If I finished only one thing today, what would it be?" or "What area of my life do I want to dedicate effort into today."
Things to Be Mindful Of
Second, ask yourself what is today's theme? What do I want to be mindful of today?
Set your mindset and intent for the day. Do you want to take it easy? Live in the present? Try something new?
Tasks for the day
Third, you will plan your day in three areas: work, wellness, and crafting of you.
To accomplish this, look at your primary goal of today and break it down into tasks.
Next, look at your Things to be Mindful Of. This might be a wellness task, scheduling a meditation session, or anything that can help you to reinforce your mindset and intent.
Work/Productivity - List out your daily Work and what makes you productive.
Wellness - Give yourself credit for the time you spend on your well-being and build momentum towards creating healthy habits. Any work you put towards your life is reward worthy.

Resting

Showering

Coffee

Morning Routine

Nightly Routine

Taking a walk

Playing with the dog

Cleaning your house
Crafting of You – Take time to focus on your hobbies, your interests, and your health. It sometimes takes effort to make time for these activities, but they are endlessly rewarding.


Fitness

Education/Reading


Consuming Culture

Literature

Cinema

Music from other countries
General Notes
Ask yourself if you have anything else on your mind.
Write about your dreams from the night before, what you're excited about today, or anything in between.
End of Day Review
At the end of each day, ask yourself how it was, the ups, down and anything you learned in-between.
Daily Rating
Lastly, rate your day, every day might not be a five starts, but being honest with your self will help you define your best days.
"Put your heart, mind, and soul into even your smallest acts. This is the secret of success."